2018-03-14
Only child or little brother?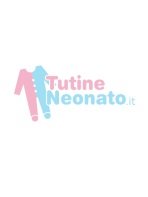 Having another child can be terrifying, but it can also give your first child a unique bond with her little brother or sister. Having a little brother or a little sister allows the first child to understand that there is another different from oneself, that one is not unique, and that one is not always right. In addition, having a brother or sister teaches you to divide and especially to share.
Why have a second child?
There may be several reasons for this:
Your eldest son wants a little brother;
Dad asks and assures that he's ready;
I was just thinking about a second pregnancy: if desire and thought turn into a fixed nail, maybe it's time to seriously think about having a second child.
But when is the right time to be a second child?
Obviously there is no right moment or wrong moment, but only the love and serenity that binds the family can determine the perfect occasion. If you start to ask yourself when it is the right time to have a second child, you will probably never do so. Surely some of you may find it easier to think of having a second pregnancy a short way away from the first one. Some of you, however, prefer to put greater distance between one child and another: in this case you can have the advantage of actively involving the eldest son in the arrival of the little brother.
It is important to have a second child. The affection that can be established between two brothers is unique and has no equal. It is an affective bond that cannot be erased and overcomes any divergence. A brother or sister is not simply a friend, he or she is an ally, an accomplice and, when he or she is still young, a playmate. This does not mean that they never quarrel; on the contrary, there will always be moments of conflict, but it is the responsibility and common sense of you parents that will manage them in the best possible way.
The reactions of the firstborn
Probably the first months will be difficult for you: the first child will be whimsical, jealous and very lively, while the little one will need maximum tranquility.
In this case the most difficult part for you will be to make the firstborn understand the importance of the arrival of the little brother/stroller, and the fact that his birth will not involve a change in the affection of the mother and father towards him.
It is also necessary to make the little one understand that the little brother is not an enemy, but a companion in adventures and that when you go on a trip or out for dinner there will always be someone to laugh at and joke with. In this way the family will grow in love and respect.
Lucia Franco
Share on
---
Be the first to comment this article!