2018-10-24
Because sleeping with your baby is a wonderful thing.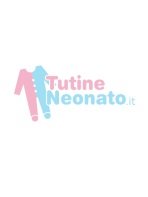 Is there anything better than sleeping with your puppy? Surely, our sleep changes profoundly after the arrival of a new tenant. You're more alert and you wake up more often to see if everything is right.
During the night, our puppy looks at us and we can't help but get lost in his big eyes. We look at him and caress him until he resumes his sleep in all serenity. According to some scientific studies, it is proven that our breath and our little one are regulated by each other's presence. In fact, the exhalation and inhalation, the descent and ascent of our breasts and the carbon dioxide emitted by one and inhaled by the other, accelerate the next breath.
The night is also an absolutely magical moment, the perfect fit that only a mother and her baby can have and try. It is a real emotion because you have the opportunity to feel its scent or its little hand looking for ours. In addition, caressing our baby while he sleeps helps him in his normal development and strengthens his bond with us. It has been shown that the sensory modalities of us mothers and our children influence each other: it is not only we who change the state of sleep and the physiological condition of the child, but it is also the child who regulates our physiological state. Because the happiness you experience is real, only if it is shared.
Lucia Franco
Share on
---
Be the first to comment this article!