2019-01-04
The scent of the newborn is like a drug to his mother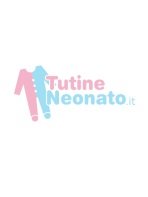 The smell of a newborn baby is like a drug for his mother and it is impossible to do without it. For what reason?
First of all, a baby's scent is always sweet and pure. Every mother, at least once in her life, has been seduced by this good smell that has turned into a real "drug". A drug that disappears significantly over time towards the age of 14 years (the percentage drops to 75.2% compared to 93.7%). This is because during adolescence the boys develop a very different scent from the child, mainly linked to hormonal factors.
Science proves it
The results of this research are the result of the Technical University of Dresden (Germany) in close collaboration with that of Wroclaw in Poland. The research was made public by the famous magazine "Chemosensory Perception". In fact, scholars have submitted a test to 235 parents and it turned out that for both of them the scent of their child is one of the most pleasant things they can want.
This inclination is especially very present in mothers who are able to recognize its smell among those of many other children.
The perfume seen as a painkiller
The scent helps to stimulate parents' desire to take care of their baby, despite fatigue and daily stress. Moreover, according to some mothers, breathing the scent of their baby is better than taking a medicine against any pain as this is thanks to a unique bond that you have between the mother and her baby.
Lucia Franco
Share on
---
Be the first to comment this article!