2020-02-10
The newborn baby's hair is not the same as the adults'.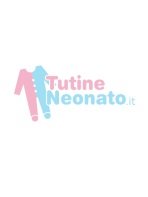 The children's hair is so fine and delicate that the two parents cannot resist the temptation to touch it and play with it in a completely affectionate and tender way. But let's remember that their hair isn't always the same. According to some scientific studies, different phases can be recognized in their evolution.
Babies and their hair
When the newborn baby is still in its mother's belly, its little body is covered with a small hairs. At the moment of its birth, the hair itself diminishes and leaves room for the hair which, between 3 and 7 months, helps to give life to the puppy's hair. Hair strengthening takes place month after month and for a duration of four years of age. The goal, however, is the 10 years of the child's life, when the hair has its own strength and identity.
During the first years of the newborn baby's life the hair is weaker and subject to frequent knots. Over the years these have become fatter or dryer. Due to its delicacy, therefore, children's hair needs specific attention. Using the same shampoo as adults is therefore not recommended, as it risks creating imbalances. For children, absolutely delicate products are required.
Share on
---
Be the first to comment this article!