2019-09-30
Mum's milk is always ready, even when it's at work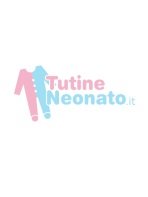 Breast-feeding your baby is a natural and pleasant thing that you should do as much as you can to ensure that your baby grows strong and healthy. Breastmilk is important because it is the best food and adapts perfectly to its nutritional, immunological and psychological needs.
To ensure that your baby can always drink his mother's milk, even when she is at work, you can use the breastpump that allows you to express it so that it can be stored and administered to your baby by others.

The perfect method

First of all, when you decide to use a breastpump, you need to start a few weeks in advance in order to get used to it and make the moment pleasant and serene for your mother. Second. It's an operation that's a bit difficult but not impossible. Breast squeezing is different from that done directly by the baby: we talk about completely different rhythms.

The breastpump

It is essential to choose a quality breastpump that is lightweight, simple and easy to wash. Always choose an experienced company. For example, Suavinex created a two-stage breastpump. It is equipped with an automatic pumping system that pulls milk quickly and easily, and a manual breastpump, which is also very simple.
Share on
---
Be the first to comment this article!