2018-10-03
Breastfeeding as the best food for an infant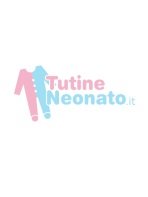 Breastmilk is the best possible food for an infant, as it is rich in all the nutrients it needs and contains immunological substances that are essential to protect it from bacterial and viral infections.
The benefits are many and varied for both the child and his mother. It is important that infants are fed exclusively at the breast for the first 6 months of life and that breastfeeding continues even after the introduction of the first solid foods.
The benefits of the newborn baby
Breast-feeding your baby is to give health, because it is the "right milk" for a human puppy and it is what, unlike artificial breastfeeding, allows him to develop and grow in an absolutely physiological way. Since it is a "species-specific" food, there is no possibility of intolerance from its mother's milk and therefore allergy phenomena are avoided.
Breastmilk also allows the passage of antibodies which allow to better defend against diseases. In fact, it has been demonstrated that a baby breastfed by his mother is less prone to infections such as otitis, gastrointestinal or respiratory disorders, diabetes or obesity and therefore does not risk hospitalization.
As for the more pragmatic aspect, breastmilk is without a shadow of a doubt always sterile, at the right temperature and always within reach. This creates a deep bond with his mother.
The benefits of mother
Breastfeeding helps you lose weight after giving birth and burns many calories. Reduces the risk of breast and ovarian cancer. In fact, if you breastfeed your puppy, the risk of contracting cancer is reduced throughout the period up to the menopause. It is therefore estimated that there will be a reduction of around 27%. Breastfeeding prevents and reduces the risk of diabetes before menopause as well as causing the release of endorphins, the happiness hormone that helps to counteract, for example, post-partum depression or even normal fatigue.
Lucia Franco
Share on
---
Be the first to comment this article!