2018-01-11
HEALTHY MATERIALS FOR YOUR BABY'S SKIN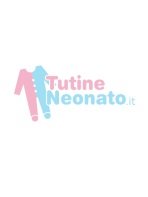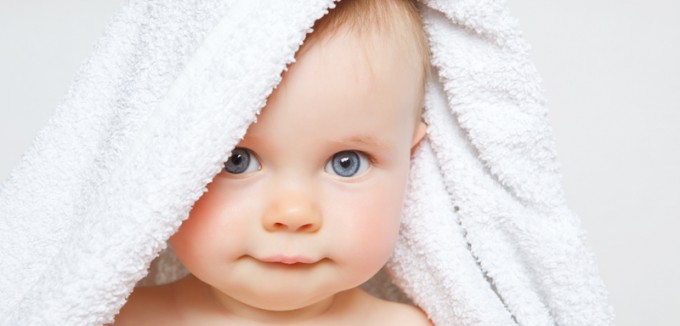 Babies need comfortable, bright and delicate dresses on their skin. But it is also important to choose carefully what we put in direct contact with the skin of newborns, especially for the child whose skin is up to 10 times more sensitive than that of an adult.
Among the ecobio clothing we can find various materials. Cotton, wool and silk are precisely organic and can be certified as such. On the other hand, hemp, bamboo or other minor fibres such as flax, nettle and cellulose fibres are ecofriendly. In other words, they have a reduced environmental impact: they do not require, in fact, fertilizers or antiparasitic treatments, which therefore are not found in the final garment.
However, if you want to be more relaxed, you can prefer the production of our country, which has stricter laws on substances allowed for the processing of garments.
So what are the best fabrics for children's skin?
The best fabrics for newborns should have these characteristics: high breathability, softness and comfort on the skin, resistance to washing even at high temperatures, absence of harmful substances. Let's see which.
Organic cotton
The 100% cotton fabrics are very delicate on the skin, they can absorb up to 20% of their wet weight and direct it outwards. Pure cotton is sweat resistant and pleasantly smooth.
It comes from organic seeds, grown in protected fields where chemical herbicides or pesticides have not been used for at least three to four years. No harmful substances are used during all stages of production, weaving and finishing. The fabric is therefore breathable, non-polluting and hypoallergenic.
Organic cotton products have the advantage of maintaining the characteristics of the fiber and resisting longer. In addition, baby underwear, socks and clothing lines are available in unbleached organic cotton to ensure maximum naturalness to the skin.
Organic breeding wool
As far as organic wool is concerned, the sheep are kept in pastures, treated with homeopathy or phytotherapy (if possible). The feed and hay they receive are undoubtedly organic. The use of pesticide products is prohibited both on pasture land and on animals.
Hemp
Hemp has natural protective properties against diseases and insect attacks. Small farms in China usually do not take charge of organic certification, also because, unlike cotton, hemp is naturally organic, because it fertilizes the soil and renews it with its deep roots, it is resistant and does not need pesticides or herbicides.
Relying on a company that only produces organic and ecological clothing, also guarantees the ecology of the process of collection and processing, which is carried out without scattering desiccants on the fields at the time of threshing, and obtaining the fiber without processes harmful to the environment. Therefore, what comes from China is not always synonymous with poor quality.
The bamboo
Like hemp, bamboo is a plant that grows easily without the need for pesticides. It is therefore an environmentally sustainable crop. The most frequent textile use made of it, however, is a sort of very soft viscose (Tencel), which is often found also used for washable diapers.
The certifications
Oeko Tex
The certification of OEKO-TEX standard 100 dyes guarantees to the final consumer a careful control from a health point of view and of the production process with reduced introduction of polluting products into the environment.
Global Organic Textile Standard (GOTS)
GOTS normative criteria allow to certify the entire supply chain: sowing of organic raw materials, harvesting, processing, manufacturing, production, packaging, labelling, import or export; through environmental respect.
Within the GOTS certificate there are a series of rules that regulate the quality of working conditions for operators, compliance with hygiene and safety standards, freedom of collective bargaining and the absolute prohibition of the exploitation of child labor.
ICEA is an Italian certification body, which certifies Italian companies that produce organic textiles, following GOTS standards.
Naturtextil
The products must be made of 100% certified ecological fibres and elastane is not allowed, not even in small quantities.
Lucia Franco
Share on
---
Be the first to comment this article!