2018-04-05
The perfect layette: bed linen and accessories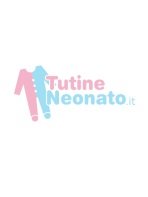 The baby's personal items must include bed linen. First of all you need to take quality sheets, without bows and embroideries and do not forget a waterproof mattress cover to prevent a spill of pee bathe the entire mattress.
Also, the first thing you absolutely need to consider is the size of the bed sheets. Many people believe that measurements are standard, but it is necessary to remember that children sleep in two different beds during their first years of life: in the cradle and in the classic bed with bars or shores.
Bed sheets for cot
The best material for the realization of the sheets for the cot is undoubtedly cotton, hypoallergenic and soft material, which can not create any kind of redness or irritation in contact with the delicate skin of the newborn. Moreover, by choosing organic cotton sheets you can be sure that no chemicals that could potentially be harmful to your health have been used to make them. Obviously the cover must not be missing. Choose from wool in winter and cotton in summer. It is used to wrap the newborn baby and to give him that cozy feeling already felt in your belly.
Lucia Franco
Share on
---
Be the first to comment this article!