2018-02-02
The hygiene of the newborn: the 4 golden rules for the bath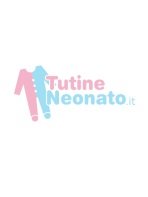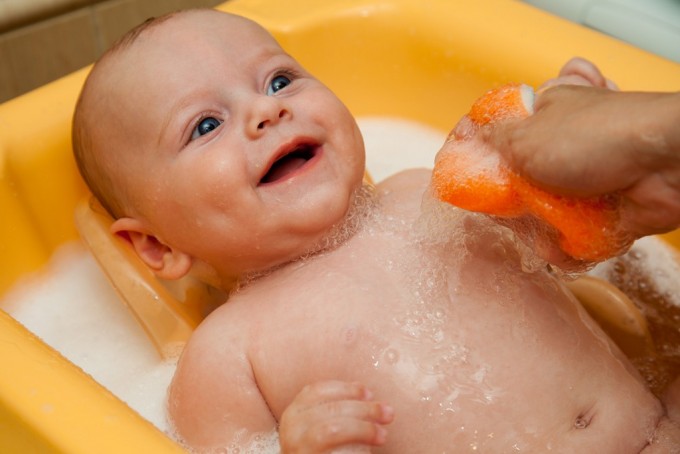 Properly washing a newborn baby requires a number of important precautions. Before starting, carefully sanitize the tray or bowl in which you will wash your baby, using a suitable detergent (medical and surgical aid with effective disinfectant).
1.Hold the newborn with one arm and wash it with the other
The newborn baby should be immersed in water very gently, always holding the head and holding the bust up with one arm. The arm must pass behind the shoulders holding the newborn by the armpit, so you have the other hand always free to wash it. Always use a small amount of baby specific mild detergent.
In addition, the bath can last until the baby shows that they like it, checking from time to time that the water temperature is always hot enough. Remember that the water should be between 37 and 38 degrees (you can measure it with the appropriate thermometer or by immersing your elbow in water).
2.How to Wash Hair
The little ones don't need shampoo. When they get wet, their fine hair can be washed with everything else and they can be cared for and cleaned with or without shampoo. Only when the hair of the newborn has become more compact does it make sense to use a shampoo for children, with a light massage on the skin. After that it is necessary to rinse the head well and wrap it in a dry and soft towel.
3.The post bath
Once the bath is finished, it is essential to dry the baby well, buffering the skin without rubbing it (body, arms and legs) and paying close attention to the skin folds, which should not be left moist, as they can easily macerate. To dry the ears, you can use a handkerchief or a cotton swab instead. The ear sticks are not necessary. Also, if you find any crust on your eyes, take a cotton swab and boil it in a little water. After having made it cool, wring it out and pass it over the baby's eye, from the inner corner to the outer one.
Moisturizing cream and almond oil
After bathing, apply a moisturizing cream, especially if the baby has particularly dry skin. At this point, some zinc oxide ointment can also be applied in areas with risk of irritation, such as the skin folds of the groin and around the anus. If you also want to do a massage to the little one, you can use a little 'oil of sweet almonds to facilitate the flow of your hands on the body of your child.
Lucia Franco
Share on
---
Be the first to comment this article!