2020-01-28
Why is it important for Dad to give a present to his new mother?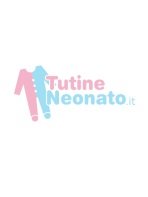 When a child is born, all attention is focused on him and no longer on the new mother who carried him for 9 very long months in her womb. The gifts are, therefore, all intended for the newcomer. What about Mom? The role of the new daddy is important here. That's why.
Why give the gift to the new mother?
It's important to give Mom the gift to make her feel unique. At this stage it is normal for the woman to feel melancholic and neglected, so there is nothing better than a nice gift from the partner to show that she always remains at the center of his thoughts, despite the birth of their beautiful baby.
Giving the gift to one's wife is also a form of gratitude for having endured labor and the most crucial moment of childbirth.
So, what do you get a new mom to play it safe and make her really happy?
Practical and useful things for real. So, here are a few simple ideas that I'm sure you'll hit the jackpot with.
1. A romantic dinner - if there is one thing a new mother really doesn't want to do is cook! One or more dinners will certainly make a nice gift.
2. An underwear or evening gown - it's definitely a perfect way to symbolize that you remain in the center of your thoughts despite the happy event.
3. A delicious and super comfortable pajamas - let's face it, with a newborn baby in the house to look after and several sleepless nights behind them, there are many new mothers who spend their days in pajamas. Then why not give him a super comfortable, yet delicious one?
Share on
---
Be the first to comment this article!