2018-06-09
5 games to play at the beach with young children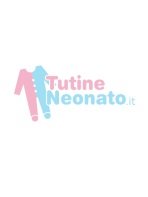 To spend all together peacefully a day at the sea there are several games to do. Fun and creative games that help us relax and above all to relax the little ones. Here are some ideas for games to play on the beach, to have fun all together!
Discovering - This is one of the games on the sand for babies that helps them get used to the sight of the sea and become familiar with the small waves that break on the shore.
Sand Castles - Who of us has never ventured into the funny construction of a sand castle? All it takes is a dustpan, a bucket and some small moulds to create fabulous castles, to be surrounded by ditches or watercourses. It will be a fun pastime for children to hone their manual skills and keep their fantasy in shape.
Basketball Basket - The ever-present bucket can also be transformed into a basketball basket where you can try to hit the ground with rubber balls (always with your help).
Kite - Watching a flying kite is always something poetic and retro charming that can attract the child's gaze. The sea breeze, in fact, will ensure the kite suggestive stunts in the sky and the bimbino will remain open-mouthed. The best time to fly it? Definitely at sunset, when the beach empties.
Water-filled holes - Making holes and filling them with water can be a perfect game. The child not only play with water but does not even suffer the heat!
Lucia Franco
Share on
---
Be the first to comment this article!