2019-01-07
The first snow with your baby: tips and precautions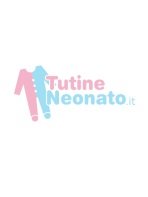 How do you get your first snow experience with your baby? Here are some useful tips and some necessary precautions to bring your baby to the snow.
The first snow
Babies have to go out when the sun's out. The sun's rays, even if weak, facilitate the production of vitamin D and the open air strengthens the immune system, promotes appetite and reduces the development of allergies.
It is essential never to expose the newborn to too much cold. And when you take it outside, it must be well covered.
So how to dress him up?
When going to the snow the newborn must be dressed appropriately. A warm cotton or wool body, woolen tights, shorts, a waterproof padded suit with hood, warm fleece hat and built-in ear flaps. Particular attention to his little hands. The latter should be repaired with padded and possibly waterproof gloves.
When you return to a heated place it is best to lighten the baby, so as to avoid a coldstroke when it comes out again.
Minor cautions and precautions
First of all it is necessary to use a good protective and nourishing cream to put on the skin of the newborn. This is because his skin is very vulnerable to too much cold. Therefore, just as we do in summer to protect the face from the sun's rays we must also protect it in winter. As for the lips, it's a good idea to use a good organic cocoa butter.
What experts recommend
The Ministry of Health recommends that infants should not be allowed out at all during the coldest hours of the day, i.e. early morning and evening. In addition, newborns should be well covered and should follow a specific power supply when temperatures are very cold. Hot meals and the right amount of liquid.
Lucia Franco
Share on
---
Be the first to comment this article!