2019-01-15
That's when and how to pick them out.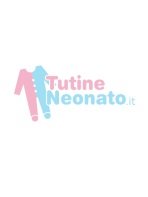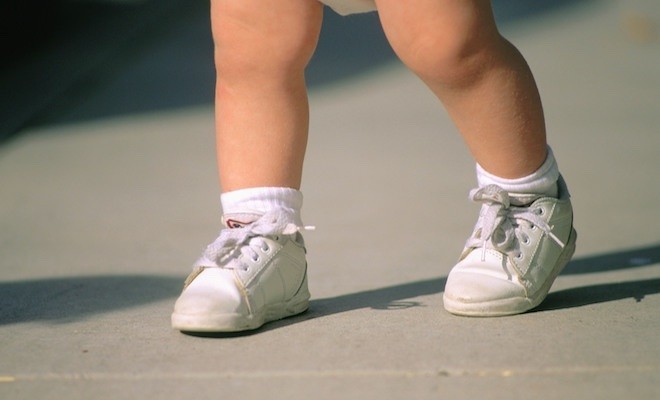 Don't be too hasty, the first shoes are needed when your puppy starts walking without your help. Until then, all you need is the non-slip shorts. Let's figure out why.
A bit of clarity
First of all, let's start by saying that we must not confuse the soft shoes, that is those we put on the newborn simply as an element of beauty, with the first steps shoes. The latter, in fact, are shoes created specifically to help the newborn during his first steps and to help him above all to do so in the most correct way possible.
The first steps
When the newborn begins to experience his first steps it is good that he does so barefoot or wearing shorts so as to have direct contact with the floor and through the nerves of his feet slowly understand how to place them perfectly. The child walking barefoot strengthens the bones and muscles of the feet, maintaining elastic tendons and ligaments, as well as resting his foot freely, thus avoiding the flattening of the same.
How many months do you wear your first steps shoes?
Generally speaking, first-time shoes are the ideal choice from 12 months of age and upwards. Of course, it always depends on the newborn. There are, in fact, early infants who already from 9 months begin to stand up trying to take a few steps and there are infants who instead begin to take their first steps later, even around 18/20 months.
The choice of the period therefore depends exclusively on the small one. Observe him carefully and try to understand if he tends to stand or not.
How old are you to put your shoes on for the first time?
Always generalizing, we advise you to take this age phase with the pliers and observe your child in this way. The first steps should be worn until the child can walk perfectly. Otherwise, they must not be removed. I mean, you'll see for yourselves the right moment. When the child is walking alone and without any problem then you can switch to normal shoes.
All day with your shoes on?
Experts don't think babies' feet should be in a shoe all day. But be careful not to let your child walk on flat surfaces, better a lawn or sand so that your child can develop his arch plantar in a healthy way.
How to choose your first shoes? Features
Take a cardboard from your home and place your child's foot on top of it. Use a pencil to trace the outline and then cut it out.
When you buy your baby's shoes, it's always a good idea to let him try them on, as well as compare them with the shape.
Always rely on the experts.
The shoe must be comfortable and lightweight.
First steps shoes must first of all be much more structured than soft ones, i.e. those that we put on the newborn simply as an element of beauty.
Inside, the shoe should be a little longer than its foot (1 cm or 1.5 cm). Putting on the wrong shoes means making him walk in an inappropriate position, as well as it can cause an unnatural position of his fingers.
The interior must be absolutely smooth and without any stitching so as not to disturb the little one.
Remember that the feet grow quickly, so periodically rebuild the shape of his foot and compare it with his shoe.
The best material is rubber because it allows excellent flexibility.
The insole should be as flexible as possible and preferably made of leather or natural fabric (e.g. cotton).
Closure? Better the strings that represent the best choice because they allow you to always close the shoes to the best. Otherwise, the tear-away clasp will do. You prefer it because it is more comfortable for you parents since the shoes can be put on in a few moments.
Shoes should always be low, but in the heel area should be slightly raised, so as to ensure the child a natural and correct posture.
So what's the perfect shoe?
The perfect shoe must be right in length, width and height. The material must be breathable, light and elastic.
How many shoes does the baby need?
It only takes two pairs. If you find a comfortable and nice pair, the advice we can give you is to buy another pair equal. Remember that your child's feet also sweat and get dirty.
How fast do the baby's feet grow?
The children's feet grow quickly and in jerks. The size of a shoe is about 6.6 mm. So, what we recommend is to check periodically whether the feet have grown or not. Between 1 and 3 years of age, once a month or two.
Lucia Franco
Share on
---
Be the first to comment this article!