2019-09-29
Smart diapers arrive...more and more connected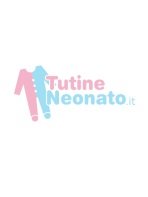 The super smart diaper has arrived, that is the intelligent diaper that through a simple application tells us in real time when the baby needs to be changed and what is its state of health.
What do you mean? Thanks to sensors on the diaper. These are useful because they quickly transmit a series of data, such as the night activity of the newborn, its awakenings but also the degree of humidity and temperature of the room. Once this data has been collected, it is transmitted to the smartphone of one or both parents, providing complete and precise information on the child's condition.

Has the technology taken over?

This period is most commonly called as the internet of things where hi-tech innovation has increasingly taken over with the aim of improving people's lives. In fact, after the baby monitor that allows you to continuously monitor the child, the band that goes to monitor his breath, the cradle that swings and the spoon that changes color according to the temperature of the baby food, the diaper smart is one of the latest technologies in the field of maternity. A technology that will allow us to monitor the child even more closely and to rest assured.
It is hoped, however, that all these inventions are really useful and do not replace the only things that really matter: the instinct of a mother and the constant and unconditional love of mom and dad.
Lucia Franco
Share on
---
Be the first to comment this article!