2018-01-09
THE IMPORTANCE OF FABRICS IN NEWBORN BABIES' WINTER CLOTHING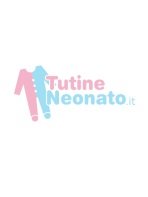 The skin of newborns is very sensitive. You know, they often tend to develop allergies, which is why you need to carefully choose the fabrics for their clothing.
But it is also true that choosing baby clothes during the winter period is not at all easy. On the one hand, parents must ensure that their children are protected even if they go out on cold winter days; on the other hand, they must not forget that, by covering them up too much, newborns risk sweating and getting sick quickly.
So what to do?
To choose winter clothes suitable for a newborn just remember some essential directions. Let's see which.
First point: first of all, we must consider the type of clothing: if it is underwear the most natural choice undoubtedly falls on cotton, preferably pure and unmixed.
If, however, you have to choose other items of clothing for the winter, such as bodysuits and jumpsuits you can direct your choice to both cotton and wool, both are natural fibers and skin friendly. On the other hand, synthetic fabrics do not allow proper transpiration and therefore risk sweating by newborns.
Second point is that it is by no means true that babies suffer more from the cold than adults. In fact, after the first days spent in hospital, their body does not need a heat higher than that of adults. Indeed, paediatricians claim that infants have a higher body temperature than adults.
Third point: do not try to figure out if the little ones are suffering from the cold by touching their hands and feet. They will, in most cases, be cold. But that is only natural. A better way is to look at the faces of newborn babies: if the face is pale and crazy with blotches here and there, it will probably be cold. If, however, the newborn has a beautiful red face, it is very likely to be hot.
Fourth point: for newborns, the tactic is to dress them in layers and with clothes that are as comfortable as possible, perhaps even with an extra size. This will allow you to eliminate a few excess garments if the baby is hot and allow it to move more freely.
Fifth point: yes to accessories for the winter, such as cotton or fleece earphones, to be preferred to those in wool because they avoid tickling or annoyance to the baby's head. A "nì" instead to the gloves, which are often used to prevent the child from scratching: the hands allow newborns to try the first contacts with the outside world. It is therefore advisable not to prevent them from experiencing these sensations and to limit the use of gloves to cold days only.
The importance of washing fabrics
One of the most important moments for the care of baby clothing is definitely the washing, which must take into account not only the item of clothing itself, but also and especially the baby's skin. It is important to use a mild detergent, preferably pH neutral, to wash the clothes of newborn babies, avoiding the use of fabric softeners, which some babies do not tolerate. In addition, if you want, then, you can add a few drops of Napisan or Amuchina to the detergent, for a better antibacterial and disinfectant action. As with clothes, it is preferable to use essentially organic products.
Lucia Franco
Share on
---
Be the first to comment this article!