2020-02-18
If you find a purple butterfly in a baby's crib, don't ask questions.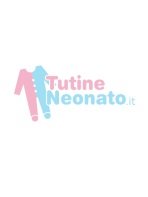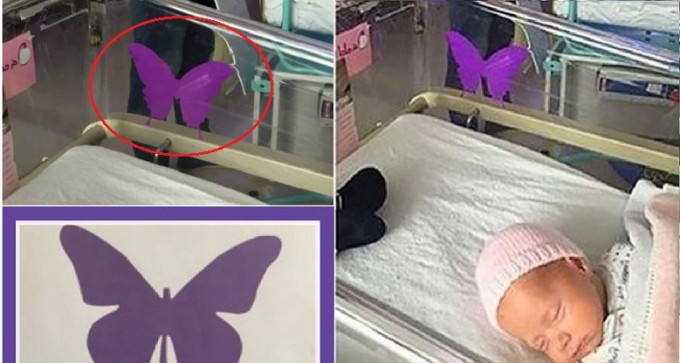 When a baby is born you can sometimes see a purple butterfly attached to its side in its cradle. It is a custom that has become more and more widespread, especially in the last year. But what is it specifically for? So what is your role? This is a question that many people ask themselves and this is why we at TutineNeonato.it have decided to tell you why.
Purple butterfly story
Milli Smith and his life partner Lewis Cann have discovered they are expecting twins. That's wonderful news, after so many attempts. There was only one small detail that caused them discomfort. They were not at all surprised to wait for two children, because in Milli's family of origin there had already been pregnancies of this type, the dilemma was that, each time, only one had been born.
Although this torment, the two tried to live this moment of sweetness as best they could, but when they reached the 12th week of pregnancy, everything turned into the cruelest reality. In fact, the gynecologist told them that one of the twins, the one for whom they had chosen the name Skye, would not survive because of a condition called anencephaly (a disease that blocks the development of the brain). Usually, infants born with this malformation are unfortunately unable to survive for a long time. They're estimated to live only a few minutes after giving birth, not a minute longer.
At the moment of delivery, the gynaecologist and the whole team prepared Milli psychologically and told her that Skye would be born, she would not move and after a few minutes she would stop breathing and fly to heaven. But here's the miracle that's got everybody so confused. Skye was not only born sobbing, she survived outside her mom's womb for 3 hours, beating all the odds. Yes, in the end she flew to heaven, but for 3 hours she gave her parents the greatest joy, that of being able to live a little more than they had been told.
Little sister Callie, on the other hand, was kept under control, at the nest, along with the other children, but none of the other parents knew what had happened to her little sister. Precisely for this reason, unaware of everything, the others began to make innocent jokes, but not at all nice. A new mother of twins in fact turned to Milli and told her that she was lucky to have only one. This statement made the woman run out of the room with tears in her eyes while the others couldn't understand why. Hence the idea of the sticker, which is a purple butterfly.
Milli found a way to inform others of a painful message without having to say anything and at the same time prevent others from accidentally saying something insensitive or asking painful questions.
Share friends, inform as many people as possible about the meaning of this purple butterfly.
L.F.
Share on
---
Be the first to comment this article!