2018-03-26
Pregnant breakfast: what to eat and what to avoid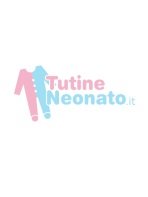 Breakfast is the main meal of the day, so it must be rich and include all kinds of nutrients and vitamins that serve the fast development of the baby in the belly. There are important foods to help you recover your energy and start off the day off to a great start. Breakfast, in fact, must be moisturizing, because during the night the new mother may have lost important liquids that have not yet been integrated. But what foods, then, are to be preferred?
What to eat at breakfast
The myth of "eating for two" has been dispelled by scientific research, which has repeatedly stressed that breakfast during pregnancy should be light and complete rather than abundant.
The breakfast of the future mother must be rich and very balanced. It must mainly include fruit, cereals, milk and all must be highly selected ingredients, fresh, nutrient-rich, better and better from organic farming or zero kilometers. Some foods need to be introduced during this meal to provide energy for the new mother and nourishment for the baby. In particular, they are energy foods such as carbohydrates, derived from whole grains. Morning carbohydrates help the body to regain immediate energy and at the same time are a source of fibers that are essential for the well-being of the intestine.
White or milk yoghurt
Dairy products are friends of pregnancy because, from the first months, the child needs to receive these nutrients for its growth. Excellent for breakfast is white yoghurt or whole or semi-skimmed milk or yoghurt or vegetable milk (rice, oats, soy, millet, etc..) depending on the tolerance of each, with the addition of fresh broken fruit, cereals without added sugar and a handful of unroasted and unsalted oilseeds (walnuts, hazelnuts, almonds ...) rich in omega 3.
Seasonal fruit
Needless to say, what is healthier and more vitamin than fruit and vegetables. Speaking of breakfast it is spontaneous to think of a beautiful juice of oranges, grapefruit or a mix of citrus fruits, a preparation full of vitamins C. If you suffer from heartburn, however, avoid citrus fruits and choose a smoothie, for example, with red fruits, apples or pears. If you are inclined to fruit and vegetable extracts, those based on carrots, celery, fennel, apple and cucumber are a panacea. In addition, bananas and persimmons can be eaten without problems in the morning, as the time to digest and assimilate them is greater than in the afternoon or evening. Bananas and persimmons contain important mineral salts, especially during gestation, when the demand for mineral substances is higher.
Dried fruit
The virtues of dried fruit are different. The ideal way to eat it can be during breakfast, to give your body the right time to assimilate and digest it. Dried fruit also helps to relieve morning nausea, especially during the first months of gestation. Nausea occurs because of the high rate of progesterone in the blood and is usually fought by consuming dry foods.
Integral toast and fibers against nausea
Nausea caused by high progesterone levels in the blood, which are usually very strong during the first three months, can become an almost unbearable disorder. Wholemeal toasts, dry crackers, breadsticks, cereal biscuits, rice biscuits, are all foods that will ease the hassle when arising.
An excellent breakfast could be made from an integral toast, possibly with homemade bread without hydrogenated fats, cooked vegetable fats, such as palm oil, or lard, with cooked ham and cheese like emmenthal, fontina or caciocavallo, particularly rich in calcium.
Salty breakfast in pregnancy
Today, many women love to eat a salty breakfast rather than a sweet one. If you particularly like a hearty and energetic breakfast in the morning, based on "salty" foods, you can opt for a cup of green tea accompanied by bread or toast, always better whole, with two slices of cooked ham and a slice of light goat cheese, perfect for creamy cheeses. Eggs are also an excellent alternative, as you can opt for an omelet made from fresh eggs. The salty breakfast should be completed with fresh fruit and with the right amount of calcium and vitamin D, to be found in the habit of eating a yogurt or drinking a good glass of milk.
Foods to avoid
If many foods ask to be eaten during breakfast during pregnancy, others should be eliminated. Coffee is one of them. A cup can be drunk in the morning to revitalize the body, but the consumption of this drink during the day should be limited so as not to risk introducing too many exciting substances into the body. The same rule applies to tea and cocoa. Coffee, tea and chocolate can be substituted with decaffeinated or detected variants, as well as with alternative drinks such as barley coffee and detected tea. It is also necessary to avoid pickles, which are unhealthy because they are obtained by melting one or more cheeses hot with the help of potentially harmful emulsifying additives, such as polyphosphates, as well as preservatives and stabilisers.
Lucia Franco
Share on
---
Be the first to comment this article!