2018-06-01
Rompers fad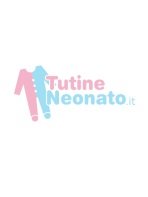 The "romper" is an extraordinarily comfortable and refined garment that you can not give up especially for its exceptional practicality. Buying the romper first of all means making your parents' lives a lot easier. In fact, it has a front or rear opening and an opening at the height of the horse, with clip buttons clap all in a row, which facilitate not only the dressing and undressing of the newborn, but also the change of diaper. In addition, when dressing or changing diapers it will certainly be easier to manoeuvre the baby.
The romper, together with the jumpsuit, is the essential garment for a little girl. Those in natural fabric are to be absolutely preferred, as the baby's skin is very delicate and the fibres and the synthetic fabrics could easily irritate it, especially for the baby whose epidermis is up to 10 times more sensitive than that of an adult.
In the case of the rompers, it is important to pay attention to the possible presence of elastic bands on the wrists or knees that if too tight could cause a little discomfort to the child.
From 0 to 24 months
The romper can be worn from 0 to 24 months and is also considered the best garment in the first months of life as it gives newborns the feeling of containment still typical of when they were in the womb.
In addition, rompers can be used either as a daily garment or as a garment to be chosen on special occasions (e.g. baptism). In fact, they lend themselves very well to dress children in an elegant, refined and tasty way. Crags and curls at the height of the legs make fine and graceful style that you have chosen to donate to our little ones.
Lucia Franco
Share on
---
Be the first to comment this article!