2018-12-08
Red and Christmas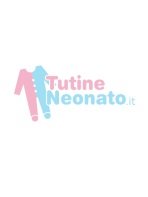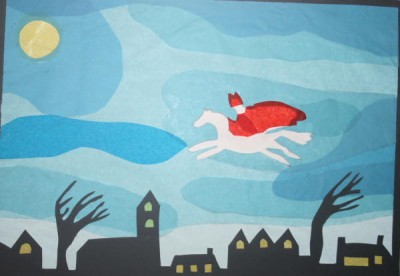 Red is the dominant colour at Christmas and New Year's Eve!
Red baby clothing is also a must!
It all originates from the cult of St. Nicholas, patron saint of children, from which derives the tradition of our Santa Claus, which the Dutch made Santa Claus and the Germans Sankt Nikolaus.
December 6th is St. Nicholas Day. St. Nicholas is Santa Claus!!!!!
The story of Santa Claus bringing the gifts probably stems from this episode:
"In the city of Mira, of which St. Nicholas was bishop, a man who had fallen into great misery fell into despair because he did not know what future to offer his daughters, so he insinuated in them the idea of prostituting himself in order to collect the money to get the dowry and marry them. The intent reached the ears of Saint Nicholas and he decided to do something to help them.
So, when this gentleman slept, Nicholas put through the window of their house, gold coins wrapped in a sock and did this action of charity three times, helping his father to marry his three daughters.
This event also gave rise to the tradition of hanging the sock on the Christmas tree, while the golden balls that hang on the tree still represent the gold coins donated by St. Nicholas.
Let us also remember that the "three" also represents the Most Holy Trinity, the three aspects of God: love, wisdom and good will.
Saint Nicholas of Bari, bishop, is iconographically represented as dressed in red and this is one of the reasons that explain the red dress of Santa Claus and is represented with three spheres in his hand, in memory of the coins donated.
Meaning of the colour red
Generalizing red since ancient times has had strong symbolic values: the red representing the blood, has an intrinsic link with life, with birth and rebirth.
But red is also the colour of royalty: the rulers' cloaks were red surrounded by ermine, red was the throne and the many carpets on which the highest imperial offices walked, red was the marble reserved for the emperors since ancient Rome. A colour that, if worn during the holidays, will certainly be a good omen for children and the whole family.
Along with red, gold, royal color, then linked to the birth of kings and even more so for the Nazzarene, King of kings.
On the day of the birth of Child Jesus, it is therefore ideal to use these colors: gold and red, royalty and priesthood for Jesus "Priest, King and Prophet".
Red is also the "energetic" and vital colour par excellence.
So during the Christmas period even the clothing for newborns must be themed, obviously red, to be used as a timeless gift idea, to celebrate the most beautiful party of the year!
Share on
---
Be the first to comment this article!