2019-10-19
How to choose a sleepsuit for your baby?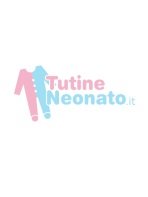 The jumpsuit is one of the first purchases made by a new parent. But how do you choose a jumpsuit? Let's find out together what their essential characteristics are.
The jumpsuit
For the first two months it is advisable almost always to have a whole sleepsuit so that the little one cannot discover himself and catch cold. In addition, the one with the feet that avoid the danger of uncovered ankles should be preferred.
The fabric
One of the first things to evaluate is without a doubt the fabric with which a sleepsuit is made. As far as the choice of the fabric is concerned, there are actually no particular problems. The fabric must be functional to the season. There are chenille jumpsuits and cotton jumpsuits.
For the summer periods, clowns made of natural cotton are very comfortable. Their composition must therefore be 100% organic cotton to avoid any kind of irritation or redness. This type of fabric is pure and safe because during its processing it does not undergo any chemical treatment and therefore no artificial colouring. In addition, the clown is a very comfortable item of clothing but at the same time elegant that you can not give up.
As for the winter, the chenille jumpsuit is indicated. Absolutely prefer the soft and warm one.
The jumpsuit must be open.
The jumpsuit must have openings. There are jumpsuits that have buttons on the front or back and those that have a kind of skate on the bottom of the baby that allows you to open the jumpsuit to change the diaper. Finally, there are also rompers that open by means of a row of buttons placed along the inside of the legs of the child to form a sort of horse.
The sleepsuit with the flap on the bottom is perhaps the most comfortable, however, as it allows a quicker and more comfortable change for everyone. To avoid are definitely the jumpsuits with the opening on the front. The latter oblige the mothers to completely strip the baby to facilitate the right change of diaper.
L. F.
Share on
---
Be the first to comment this article!