2019-06-22
Sunscreen for babies: the best for 2019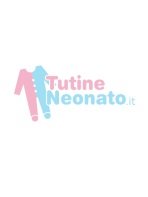 Summer is here, but what are the best sunscreens for 2019? They must be of high quality, water resistant and have hypoallergenic and paraben-free formulations.
First rules
The skin of your newborns is undoubtedly much thinner than that of an adult and for this very reason it must be protected from the sun's rays. Obviously, as we all know, newborns must not be exposed to direct sunlight below 12 months, as they would risk compromising their skin, and even more so in the hottest hours.
How and when to use sunscreen?
A sunscreen should be applied to the newborn at least 3 hours before going to the beach. Infants need high and safe protective filters. Normally it is recommended to always use high sun protection, with SPF50 or 50 for children.
The best sunscreen for babies
AVÈNE SOLAR CREAM, PROTECTION FROM SOLAR RIGHTS Also THANKS TO THERMAL WATER - better known as "lait enfant", whose cost is around 17.00 euros. The choice fell on this product because it contains the homonymous thermal water with soothing and softening properties. The cream has a high sun protection with SPF 50, a real protective barrier for the skin with water-resistant formula and a fluid texture that does not grease and is easy to apply. The filter system contains only 4 sun filters and guarantees excellent protection against sun exposure with an antioxidant complex designed specifically against oxidative stress.
SOLAR CREAM FOR CHILDREN BIONIKE - is a sunscreen made by post for sensitive and intolerant skin. For example, "Defense Sun Baby&Kid" is a fluid milk with 50 protection, no preservatives, fragrances and gluten, with triple protection against UVA-UBA rays, against free radicals generated by the sun and in defense of biological damage.
BIO SOLAR CREAM WITH GOOD INCI - this is a cream suitable for sensitive skin with good inci. In addition to protecting against the sun's rays, it also protects against the sea. For example, "La Saponaria" is rich in vitamin E, chamomile and oryzanol, which soften the skin and act as antioxidants, organic oils of Argan, Sunflower and Jojoba to nourish the skin and finally natural mineral filters and Karanja oil to protect it from UVA and UVB rays. It is paraben-free and fragrance neutral.
SOLAR CREAM FOR BABIES WITH ATOPIC SKIN - For newborns suffering from atopic dermatitis, it is advisable to choose a specific product. An example is the "ISDIN Peditrics Fusion Water Photoprotector with SPF50 protection". It can also be spread on wet skin, ensuring light and fast protection at all times.
Lucia Franco
Share on
---
Be the first to comment this article!