2020-03-31
Covid19: yes to ensure at least 1 hour of air for the little ones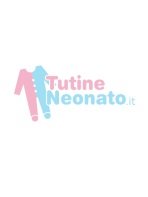 The proposal to guarantee at least one hour of air for the little ones comes directly from the PD councillors at Palazzo Marino. A proposal in some ways crazy, but right for others. Let's see how.
The restrictive measures of the Government
The air outlet must be made in full compliance with the rules, thus avoiding assemblage and respecting the necessary safety distance. The schools themselves - we read in a note - have been closed for more than thirty days and the children have not left the house for weeks. According to the latest measures taken by the Government, access to parks, playgrounds and public gardens is strictly forbidden and therefore outdoor recreational activities are not allowed. However, it is allowed to carry out physical activity individually under one's own home, provided that the distances between one person and another are respected. That said, there is no reference to children, who certainly cannot go out alone.
The proposal is approved
Because of Covid-19 children are forced to stay 24 hours a day indoors, often in very small homes, and this can be very bad for their physical and psychological health in the long run. It is therefore important to safeguard as little ones as possible. According to the new decree, children can go out for one hour a day, on foot, on foot, in a hurry, accompanied by only one parent or only one adult to ensure that safety distances are respected, without any assembly or parking in playgrounds or gardens.
L. F.
Share on
---
Be the first to comment this article!