2018-10-21
How to Prepare a Fabulous Baptism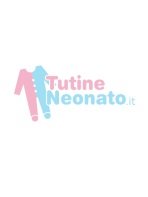 You decided to baptize your puppy, but you don't know where to start? Do you want something unforgettable and special? Let's see together step by step some small original ideas: from the invitation to the favors, from the party to the cake.
Invitation
It is useless to deny it, the written invitation has its charm, as well as remaining a beautiful memory that one day your child will be able to see and preserve with love.
Church
It is advisable to go to your church in good time to speak with the parish priest and to prepare the necessary documentation. In addition, some speakers organize preparatory meetings with you and the godfather and godmother (i.e. those who will watch over the child with you and pass on healthy principles).
Favors
Favors must be original, but simple at the same time. A small object with sugared almonds, I think it's perfect. A nice idea can be, for example, a miniature dummy, a rattle, a stork, or a pen a bit 'special. In short, it is appreciable to give space to the simple and accurate ideas that often, in the end, turn out to be the most original and pleasant.
Photographer
Let the photographer be a discreet person and do not stress the guests for any reason. The little ones, above all, don't like the flash.
Dress
A beautiful tradition is to have the initials of the child embroidered inside the dress. The dress must be comfortable and elegant. Avoid wedding dresses for girls and dresses with jackets and ties for boys.
Buffet
Remember that simplicity always pays off. You can opt for a simple, genuine buffet. Your friends and relatives will love cutting boards of cheeses, cold meats and pastries, salty muffins, focaccia or stuffed mini brioches. Then, if you want to amaze and above all put yourself in the kitchen, you can surprise your guests with a refined finger food buffet. Any ideas? Goat's milk cream accompanied by onion jam, glasses filled with caponatine, meatballs with soy sauce and honey, shrimps laid on peverada sauce or prawns in kataifi paste with apricot jam sauce, etc.. I mean, you can have some fun.
Party
Inflate the balloons and attach lots of colored ribbons. To decorate the table you can create, instead, volume with glass bowls filled with candies and various sugars and beautiful flowers.
Cake
A simple cake and lots of colourful candies are the perfect dessert. All this can be accompanied by a small buffet of sweets (filled with ricotta cheese, chocolate and fresh fruit).
Confectioned
A beautiful idea that will surely be appreciated by guests is to set up a candy flan with the addition of candies, from which everyone can use freely.
Lucia Franco
Share on
---
Be the first to comment this article!